Transition stress has an impact on every family member, not just the soldier.
The process of transitioning out of the military is a life-changing experience for service members. But what isn't always considered is the impact that transition can have on the service member's family. After deployments, relocation, and all the other adjustments you make as a successful military family, it can be difficult to return to civilian life for everyone involved. These service members, and their families, will be met with both opportunities and challenges when returning to civilian life.
Things like having to find employment, housing, health insurance, retirement funding, and having an emergency fund are things that a military family don't have to deal with while a service member is on active duty. After Transition, these things can be confusing and hard to navigate with success. Not having proper instruction can lead to other problems for everyone involved. At Skills After Service, we want to help the family members as well as the veteran in bringing resources, education and general direction after the veteran has transitioned.
Along with our business classes being veteran-focused, it's also for the families to learn how to navigate the transition landscape with greater ease. Our Transition Hub will have specific areas that will help the families to better understand the process and also what the veteran may be going through as they transition. As we grow, we'll update our services so that it will help all that are involved as we
feel that the families are just as affected, if not more than the veteran themselves. For now, here are a few links to active services that can help a veteran and a family to have a successful transition.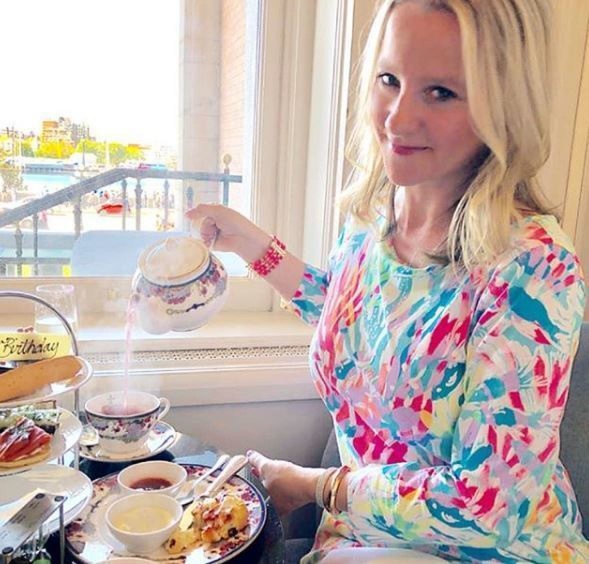 < Joint Base Lewis-McChord spouse, Mandy Kruger
Military Spouse Success Story
Resilience — it's one of the first words people think of when they hear military spouse — and for good reason, too. Between the constant moves and family separations, anyone would have to be resilient to walk in those shoes.
But Joint Base Lewis-McChord spouse, Mandy Kruger, the mind behind the popular travel blog, "Mapping with Mandy," hasn't let the military lifestyle dull her sparkle. In fact, she is using her experiences to her advantage as she continues to build a career no matter what the Army throws in front of her.
"Sometimes, being a military spouse can be professionally disappointing," said Kruger. "You can have the perfect company, work there three years, have those great experiences and then you have to leave. You have to start your career all over again. But I had to take the perspective of, 'we're not doomed because we're military spouses' to progress."
Even before she knew she loved her Soldier, Kruger knew that she loved the travel and hospitality industry. After working her way up through Royal Caribbean and Costco Travel, Kruger was struggling with how to stay relevant in her field when the idea for her blog hit her.
"I just thought I have all this knowledge and all of these experiences with travel," Kruger said. "I want to be able to share it with others and just have this creative outlet."