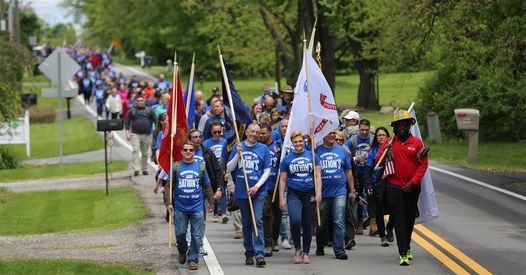 Skills After Service will be supporting Carry The Load's Memorial May Campaign this year. Carry The Load is a non-profit organization that provides active ways to connect Americans to the sacrifices made daily by our military, veterans, first responders, and their families. What started in 2011 as a grassroots effort by two veteran U.S. Navy SEALs to restore the true meaning of Memorial Day has now grown into honoring our nation's heroes 365 days a year.
Each May, Carry The Load hosts its Memorial May awareness campaign to make Memorial Day matter again. People can participate by volunteering to walk alongside our team on our National Relay, attending a Rally, and fundraising for our nation's heroes. This year, SAS will have a team walking in Austin and we are planning to walk other events with Carry The Load as well – there are 5 trails running across the country, covering more than 22,000 miles with meaningful walks, rallies and other activities across the US during the month of May. Skills After Service will be working to support this effort.
If you would like to join our team to walk, volunteer or to help with our fundraising effort for Carry The Load, let us know.