A Sense of Purpose, Real Connections & A Place to Call Home
Watch a Preview of After Service TV
Veterans, Spouses & Children begin transition every day
veterans currently in the us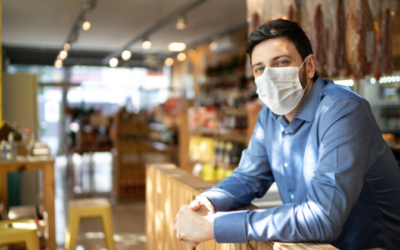 This article was in the Colorado Springs Business Journal - they quoted our Director, CJ Niehoff Veterans who own small businesses appear to be making more progress towards recovery than their peers, according to a new poll from Alignable, a small business referral...
read more
Veterans deserve the chance to look forward to a bright future.
We're on a mission to empower veterans with new skills, language and planning tools to leverage their military service, building a new career path that makes good use of their time and experience.

We're also focused on educating HR leaders and hiring teams, to inspire changes in recruiting and management, helping them tap into this often overlooked workforce with valuable skills and leadership qualities that are directly aligned with company goals.

Two thirds of all US veterans report some difficulties with Transition Stress. We know the power of meaningful work in helping to combat that by building connections, providing a sense of direction and anchoring us to our families and communities.
Transition Stories – Video Library
Help Veterans & Their Spouses Get Training 
We are partnered with Transition Skills Training, Inc., a 501(c)3 nonprofit that provides scholarships for veterans and their spouses to attend educational events, including our Local Biz Camps. Donations made here will pay for veterans to come to camp and for skills training tailored to their specific interests and experience.